"I practise Transcendental Meditation twice a day. Every morning, lunchtime or evening, for about 20 minutes ... I believe in the power of intention and thought".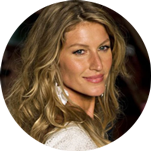 Gisele Bündchen
Happiness is the natural state of life ...
Millions of people have experienced the transformative effect of TM on their lives.
TM helps clear away everything that obscures the happiness deep inside.